Welcome to craigstukemusic.com
I am a Christian musician / evangelist from Oklahoma USA.
Click the 'Music Store' button below, to preview or purchase music.
Click the 'Listening Page' button below to listen to full length versions of my music.
Pianists and guitarist who want to understand music theory - Click the 'Piano Lessons' button and watch my '30 Minute Introduction to Piano'. You don't need to be able to play piano to understand this. If you can play three note major chords, I can use that to show you how to understand the language of music. It then is applicable to guitar, or any other instrument.
When you have time, check out my 'Testimony'.
Contact Information
405-224-1593
__________________
Click these pics to hear my Revival/Worship Songs
-------------------------
'On Line' Guitar Lessons - Click on the 'Guitar Lessons' button and start your guitar lessons.
'On Line' Piano Lessons - Click the 'Piano Lessons' button to start your 'on-line' piano lessons. Learn to play by ear and do it with confidence.
Keeping Up to Date:
You will notice on the music player to your left, the first song is "This Little Light of Mine". The girls singing on that track are my grand-daughters Adrianna and Mycayla.. They are pictured on the couch with their brother Keith and little cousin Tatum. This track as well as the background track for this song can be downloaded here now, or on your favorite internet music store in a week or two.
Praise God for all the wonderful things taking place around here. I just finished giving my recording studio a make-over. Thanks to my son Brian, who did the electrical work and installed the track lighting.. I am so excited about what God has given me to do. Thanks for all who downloaded my music - my songs as well as the background tracks I make for you to sing to, also for those who listened to my music on all the various web sites (as well as this one) and for those who listen on internet radio. I am looking forward to this year being best ever to bring glory to God in my life, and sing about His great love.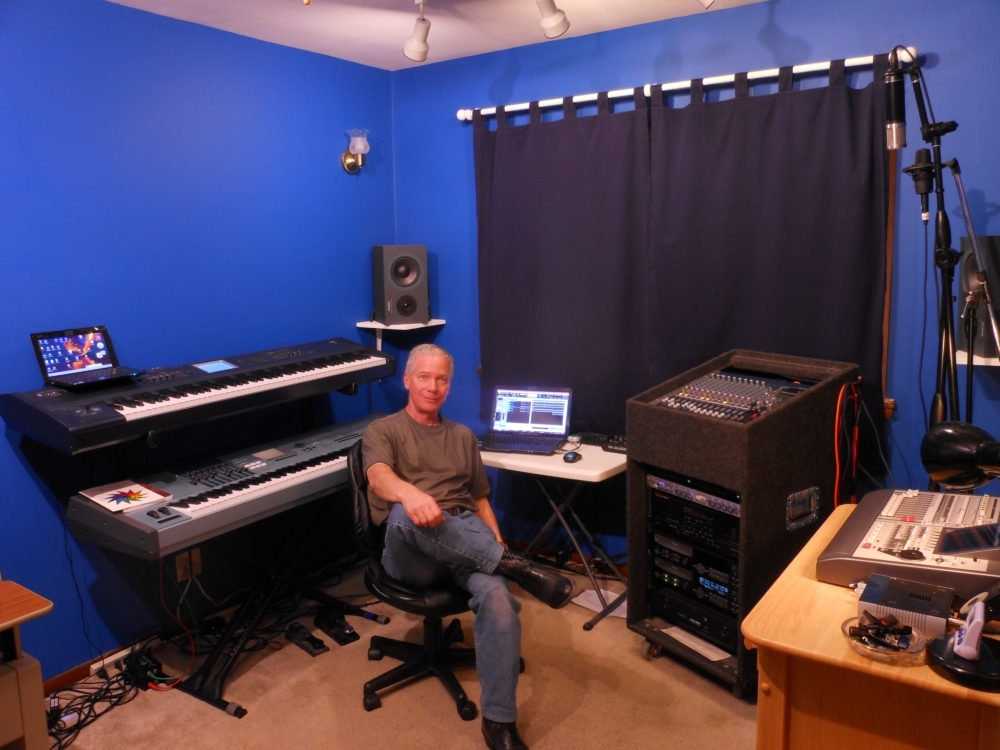 Psalm 7:17 I will praise the LORD according to his righteousness: and will sing praise to the name of the LORD most high.
Psalm 111:1 Praise ye the LORD. I will praise the LORD with my whole heart, in the assembly of the upright, and in the congregation.