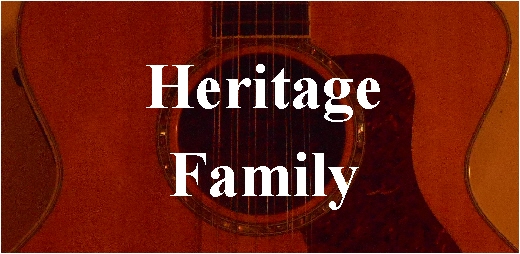 Welcome to craigstukemusic.com
I am a Christian musician / evangelist from Oklahoma USA.
The music player to the right will play full length versions of songs I have selected for you to listen to on-line.
Click on my 'Music Store' button for a more complete listing of CD's and background tracks.
My 'Listening Page' on the menu bar also has a music player with my music on it.
Piano teachers / players check out my free piano arrangements 'Piano Music' on the menu bar.
Music Theory Questions? Pianists and guitarist who want to understand music theory - Click the 'Piano Lessons' button and watch my '30 Minute Introduction to Piano'. You don't need to be able to play piano to understand this. If you can play three note major chords, I can use that to show you how to understand the language of music. It then is applicable to guitar, or any other instrument.
When you have time, check out my 'Testimony'.
'Guitar Lessons' on the menu bar will show you how to tune and play your first chords.
-------------------------
Piano Lessons - Click the 'Piano Lessons' button to start learning how to play by ear and do it with confidence.
Contact
Information
405-224-1593
Click these pics to hear some of my Revival and Worship Music
Upcoming Events
Saturday April 4th, 2015
New Horizons Baptist Church
(1414 S.W. 119th St. OKC)
Craig and Sue will be providing worship music for a Church activity which includes an Easter Egg hunt, face paining, and lots of other activities as New Horizons Church reaches out to their surrounding community with the Gospel of Christ.
There is an individual music player for each of my CD's so you can listen for free, or purchase downloads, which helps us continue to do what God has called us to do, which is to share the life changing Gospel of Jesus Christ - The Good News - everywhere we go. The first CD "I Can Hear You" is expressly for the purpose of helping you focus, relax, and "hear" from God. Depending on your internet connection, the music may take up to 30 seconds to begin.